The Eomon are on the Move!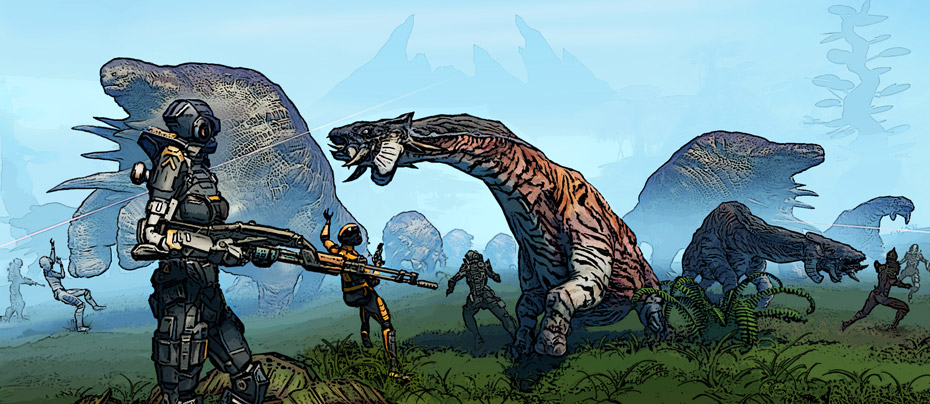 The annual Eomon migration season is here! Take part in a spectacular piece of Calypsian history and witness the majestic Eomon migrate over the plains of the Eudorian continent.
The Eomon migration continues to be a popular seasonal hunting event for new and seasoned big game hunters, the large Eomon migration is an annual happening on Calypso. But be aware of the predators that follow in the wake of the mighty Eomon herd, such as Mulmun mutants.
There are Longtooth Adolescents ideal for the lower entry hunters, plus a screenshot competition for all the artists out there!
Migration Paths
Estimated migration paths for both the Eomon and the Longtooth species have been released by RDI (Research and Development Institute) Xenobiologists based on data collected from previous migrations.
This data analysis predicts that the Longtooth Migration Path will begin east of Cape Corinth and south of Livas outpost, and end near Fort Ithaca.
The Eomon migration begins in the eastern parts of the Eudorian continent in the Minopolis desert region, passing near Ashi before ending in the south near Camp Carter.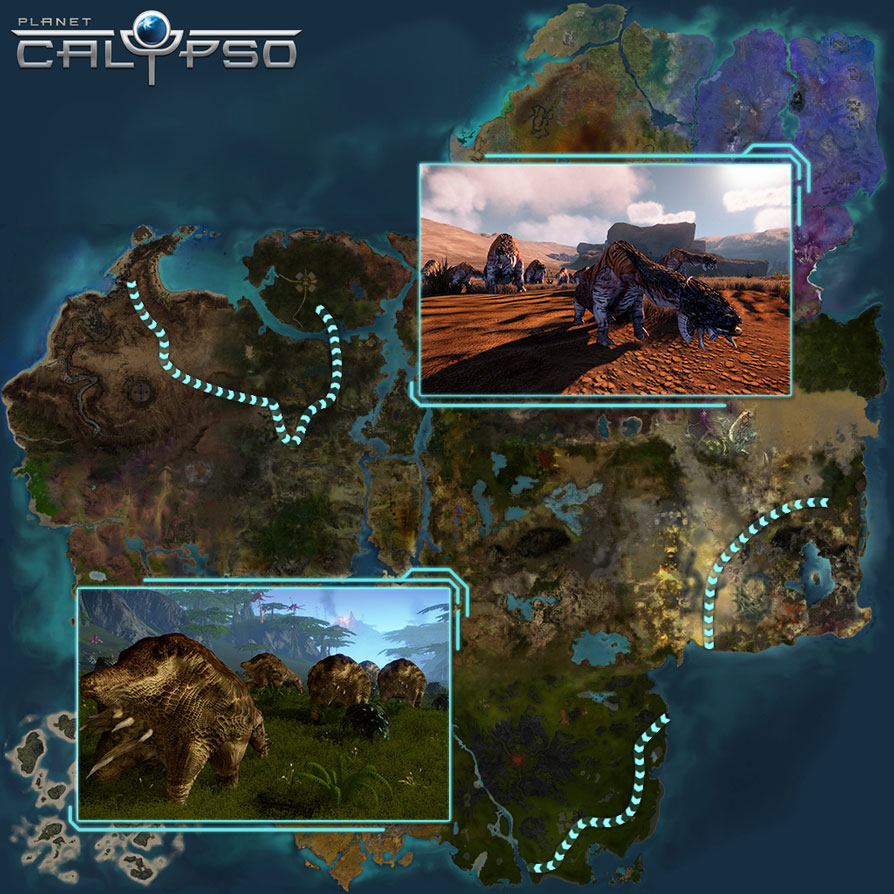 Longtooth Adolescents
Longtooth Adolescents suitable for the young hunters have been spotted at the following locations:
Longtooth Adolescents are suitable for newer hunters.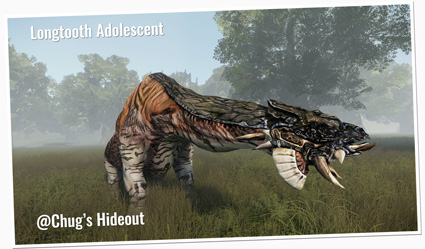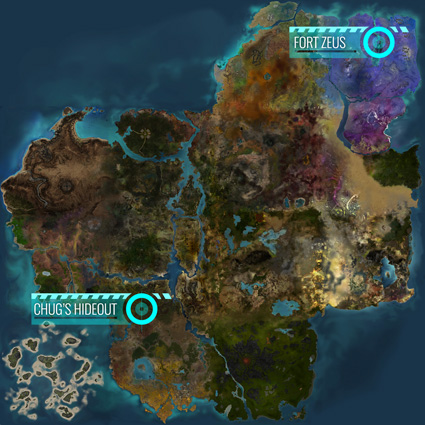 Longtooth Wave Events
Herds of Longtooth are wandering the wilds of the Eudorian continent at the following coordinates:
West of Fort Argus – higher maturity
North of Livas Heights – higher maturity
North of Atlas Haven – lower maturity
South West of Chug's Hideout – lower maturity
South of Limnadian District – lower maturity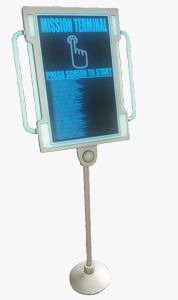 Iron, Bronze and Silver Missions
Iron, Bronze and Silver missions for Eomon and Longtooth are available from Hunting Mission Terminals at cities, settlements and outposts all around Calypso.
The Silver mission is repeatable enabling even the most experienced big game hunters to get an additional reward.
Sign Up for Your Additional Rewards Today!
Photo Contest - Calypso Migration Moments
Planet Calypso is excited to present the "Calypso Migration Moments" photo contest! With the annual Eomon Migration we invite everyone to participate in a contest to display your Migration experience.
Photo Contest Dates:
Start: At start of the Migration season 2018
End: September 1, 2018
How to Participate
Participants whose screenshots are published on Entropia Universe's Instagram between the start of the competition and the September 9, 2018 will receive a reward of 100 PED Universal Ammo the same day of publication.
To take part in the competition please send your full avatar name (First, Nick and Last name) and your screenshot to the email below, using "migration18" as the subject-line. Please send your screenshot during the screenshot competition period, to be valid for the reward.
competition@entropiauniverse.com
Format:
Take a screenshot during the Eomon migration event featuring at least one of the event creatures (Eomon, Longtooth or Mulmun). Images must be an in-game screenshot from Entropia Universe. The images will be selected based on creativity and overall aesthetics.
Reward:
100 PED Universal Ammo
Rules and Notes:
The in-game screenshot must be from Entropia Universe
Your avatar and at least one Migration Creature must be visible (Eomon, Longtooth or Mulmun)
Image editing is allowed (e.g. photoshop, gimp etc)
Be sure to include your full Entropia Universe avatar name (First, Nick and Last) in the submission email
Each attached image should be no larger than 8 megabytes in file size
Files should be non-animated, and in common format, e.g. jpeg, png, gif, etc.
General Graphics Quality Settings on at least "High"
Minimum image resolution - 1920x1080
Participants agree that the submitted image and the participant's full avatar name may be used by MindArk for marketing purposes related to Entropia Universe
How to use the Screenshot function
​The screenshot function is mapped by default to your Print Screen key, or you can find it in the Action Library (Default Key Y) and map it to a key of your choice. You can also hide the UI (Chat, Radar, Icons etc.) temporarily, if you would like to do this you can use these icons located in the Action Library:
Show/Hide Dashboard, page 16
Show/Hide Desktop Icons, page 16
Take Screenshot, page 19
Screenshot format can be adjusted in Options panel (Default Key O) under Advanced. Options available are jpg and png
Screenshots is by default saved in "c:\programdata\entropia universe\public_users_data\screenshots\"