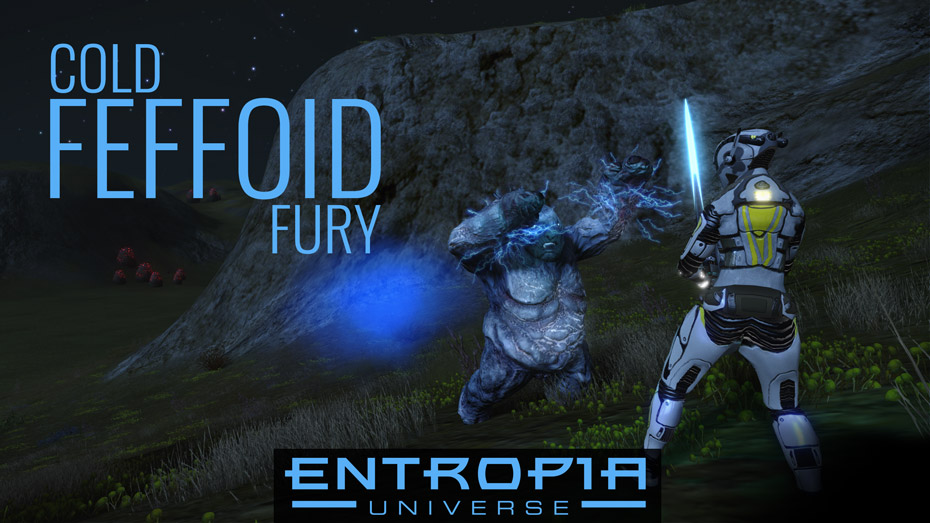 Cold Feffoid Fury
Once again large hordes of Feffoid mutants are gathering around Calypso, causing havoc and distress in several normally peaceful regions. The recurring Feffoid mutant gatherings do however offer excellent opportunities for avid hunters, so gear up and hunt some mutants!
For this gathering season, large groups of Feffoid have been sighted at Cape Corinth, Fort Fury, Fort Ithaca, Fort Zeus and Jason Centre.
The CDF (Calypso Defense Force) advises all colonists that set out to hunt for Feffoid to beware of their unusual Cold-attacks and to use proper protection against it.
Happy Hunting!