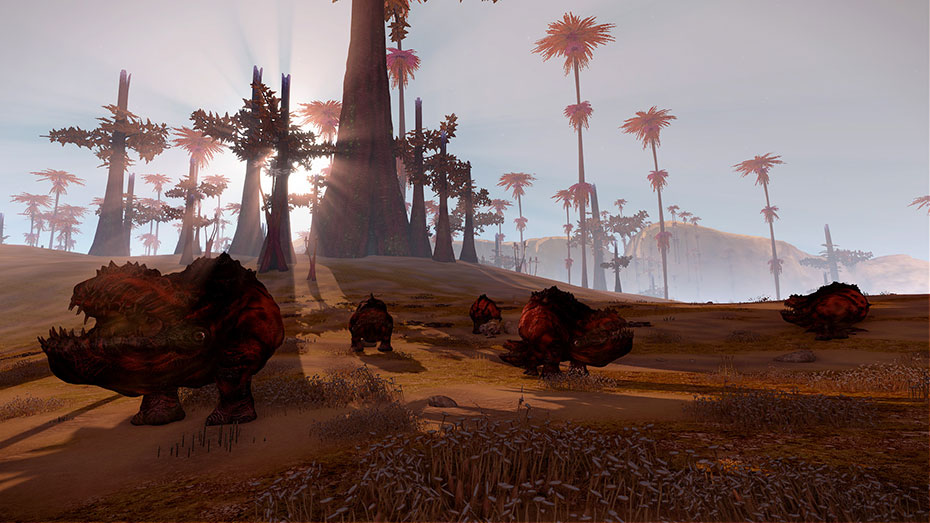 Hogglo Diablos On the Attack!
Hogglo Diablos are once more rampaging around the PVP Zone near Fort Argus! The super-sized creatures are the result of a series of genetic experiments performed by deranged criminal Gareth, who revealed his reasons for causing the terrible attacks in this transmission.
Attacks have so far occurred near an abandoned outpost littered with packing crates. The outpost and surrounding area are covered with white 'periscope-like' vents that protrude from the ground, indicating the presence of some kind of underground facility. Could this be one of Gareth's underground labs?
Interestingly, the door to each vent bears the Omegaton logo. When questioned about their connection to the outpost, Omegaton replied that they simply built the doors and did not assemble the outpost itself. Furthermore they said they had never owned the outpost.
​Strangely enough, all entries regarding the building and ownership of the outpost are currently missing from official records. 
 
/CalyNET