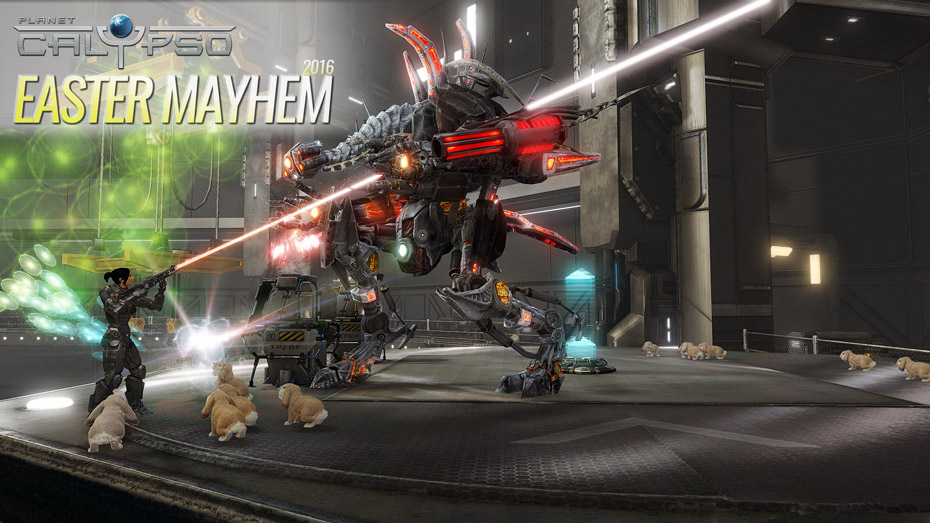 The Core - Easter Mayhem 2016!
Adventurers. Businessmen. Colonists.
Deep within the core of the robot base at Hadesheim lies vital intelligence that could alter the course of the war.
This intelligence is contained within Data Storage Units, or DSUs.
In turn, these DSUs are located within the Core Robots. 
 
It is imperative that these robots be destroyed and the precious DSUs seized from the wreckage!
The CDF will offer rewards to brave colonists who successfully recover the DSUs.
The DSU recovery effort is to begin on Thursday March 24, 14:00 UTC.  
I wish you all the very best of luck.  
Happy Hunting!
/Brig. General de Sousa
Event Dates
Event Start: Thursday, March 24, 1400 UTC
Event End: Wednesday, March 30, 1400 UTC