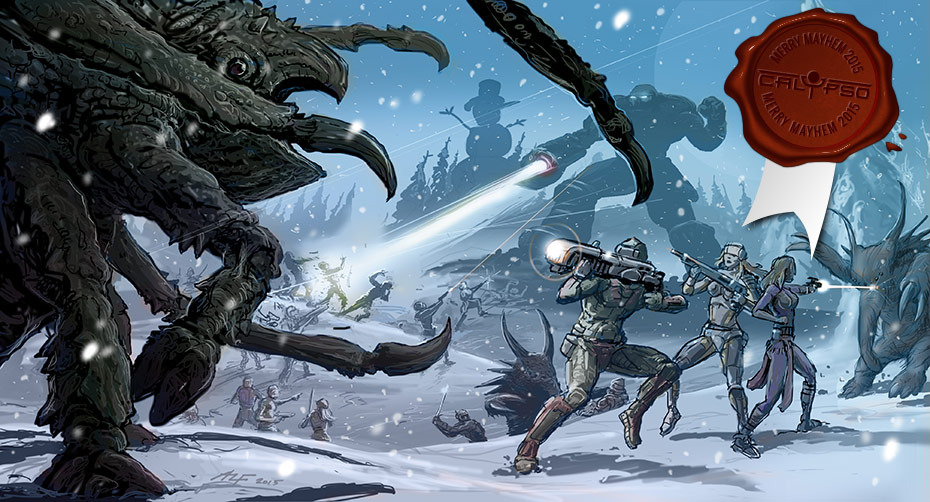 Merry Mayhem 2015!
It's time once again for Planet Calypso's annual winter hunting extravaganza - Merry Mayhem!
Running for 25 days over the Christmas and New Year holiday period, Merry Mayhem is among the most exciting and popular events in all of Entropia Universe, with lots of valuable prizes.
The highly popular Merry Mayhem event will see many changes this year, combining elements from other Mayhem-style events as well as older incarnations of Merry Mayhem.
So grab your best gear and join in the Mayhem!

Event Dates:
Dec 17, 14:00:00 UTC - The Santa's Little Helper NPCs in Nymphtown, Fort Zeus and Fort Ithaca become active and the event begins.
Jan 11, 14:00:00 UTC - Event ends.
Jan 25 - Event results announced.

Read more on the Merry Mayhem 2015 event page!