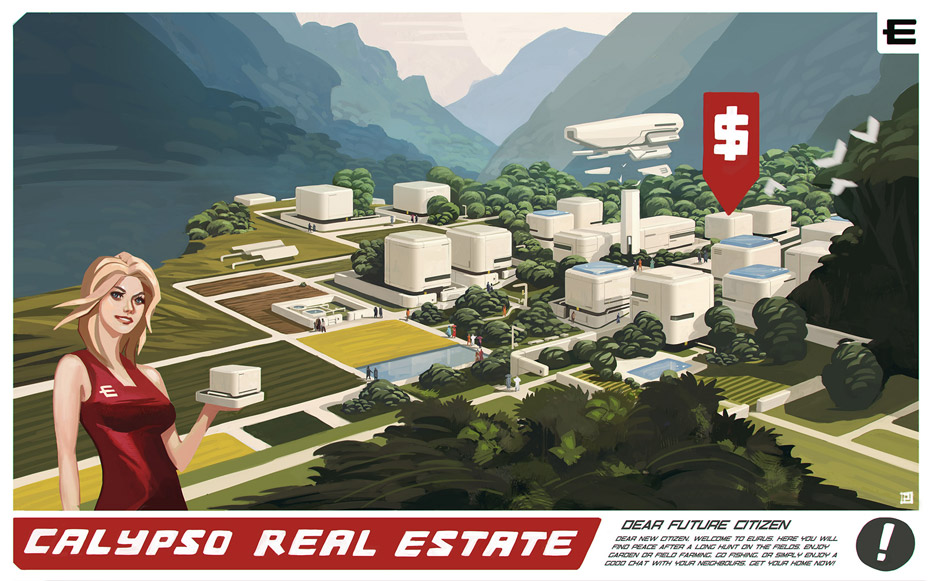 A new settlement in the CLD Estate System
The previous two CLD estate locations at Southern Ithaca and Livas are now joined by a settlement on the Isle of Troy down in the south-east corner of the Eudoria continent [coords: 80232, 66387].
The Isle of Troy settlement consists of 52 land plots in 4 different sizes. The plots will be claimed in the same dutch-auction way as on the previous settlements. The bidding will start on Friday October 2, 2015 at 11.00 UTC.
Read more about the CLD estate plots on www.planetcalypso.com/land-plots/
For more information on the Harvesting system related to the CLD estate system please see the Harvesting page