Access Planet Calypso
---
Planet Calypso is provided to you by downloading and installing the Entropia Universe client software.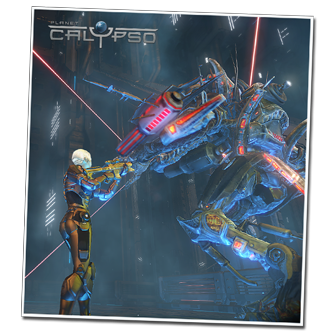 Your account will also enable you to access other virtual worlds within Entropia Universe using the same client software.
The Entropia Universe Client
The Entropia Universe Client is available for Windows XP, Vista, 7 and 8. The latest system requirements can be found on the Entropia Universe Account and Support website.
To Run the Entropia Universe Client on Mac or Linux, read this support article.
The Entropia Universe client may be uninstalled using the included uninstall software ("Uninstall Entropia Universe") if you want to remove the client from a system.
Your account
If you haven't created your Free Account yet step right in and create it now! Make sure to sign up with a valid email address so that you can verify your account later on.
Just want to grab the client for a fresh install?
Click here to download the installer.
Once installed the client will automatically update itself to the latest release.